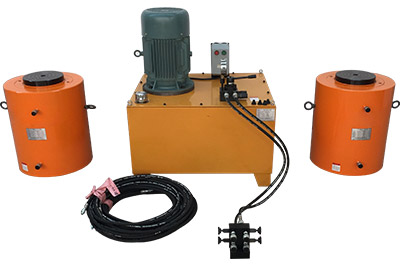 Synchronous Control Hydraulic Jack
High pressure hydraulic jack is powered by ZB series of high pressure electric oil pump, the function for oil pressure rebound, overflow, it is designed a safe protect pressurizer, it can protect emergent over pressure, especial construction can protect cylinder. Hydraulic cylinder can bear partial loading is 5% of rated pressure. High pressure alloy cylinder is very durable, especially in the larger project, it is easily to be operated and control. It can be used for lifting heavy machine, bridge project, hydraulic engineering, harbour construction and other equipment. It has large output, light weight, remote control and other advantages, it can match with our high pressure oil pump, it can reach jack, push, pull and extrusion and kinds of working.

Synchronous control applications
1.Lifting Bridge, pushing tunnel;
2.Installing and debugging heavy equipment;
3.Lifting ship body, install or disassemble propeller, and install main machine;
4.Lifting or moving existing buildings;
5.Lifting and measuring drilling platform;
6.The synchronous press machine, horizontally move load etc;
Specification
one pump with two jacks, one pump with four jacks, one pump with six jacks, one pump with eight jacks, one pump with ten jacks, one pump with twelve jacks, one pump with fourteen jacks, one pump with sixteen jacks;
onnage
10tons、20 tons、30 tons、50 tons、100 tons、150 tons、200 tons、320 tons、500 tons、630 tons、800 tons、1000 tons;
Power of pump station
1.5kw、3kw、4kw、5.5kw、7.5kw、11kw、13kw.
Detailed photos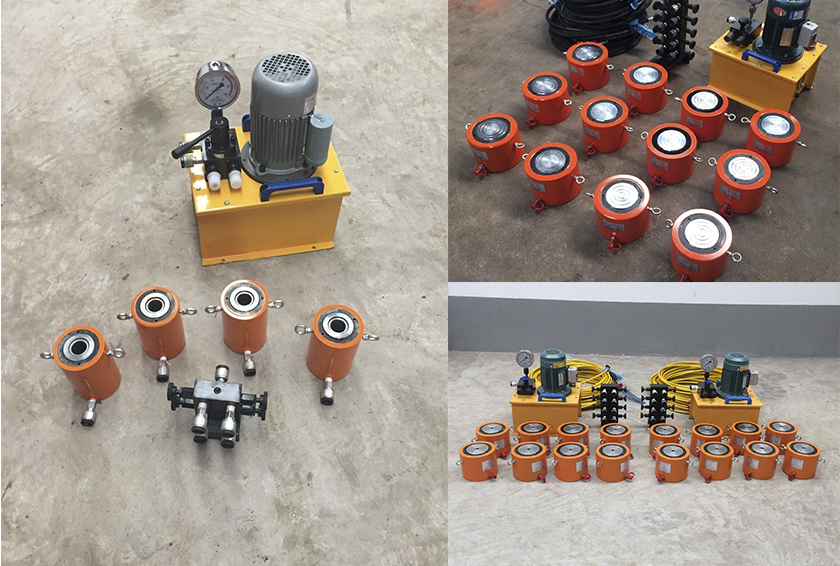 Application